Original thread: http://www.civictype-r.co.uk/forum/viewtopic.php?f=112&t=155930
Author: Type R me
After alot of time (since i bought her) the shoes were flip 😮 bubbled and kurbed and faded and i added a whole kurbed wheel to the collection!
So after much research and pondering i thought flip it ill do it and have a crack at it myself as ive got till monday off still and the misses is just sitting studying for her last few exams for uni and iam just sitting on my arse
…………
This is the kit you need also so 80,240 and 1200 grade sandpaper.


Wheels before: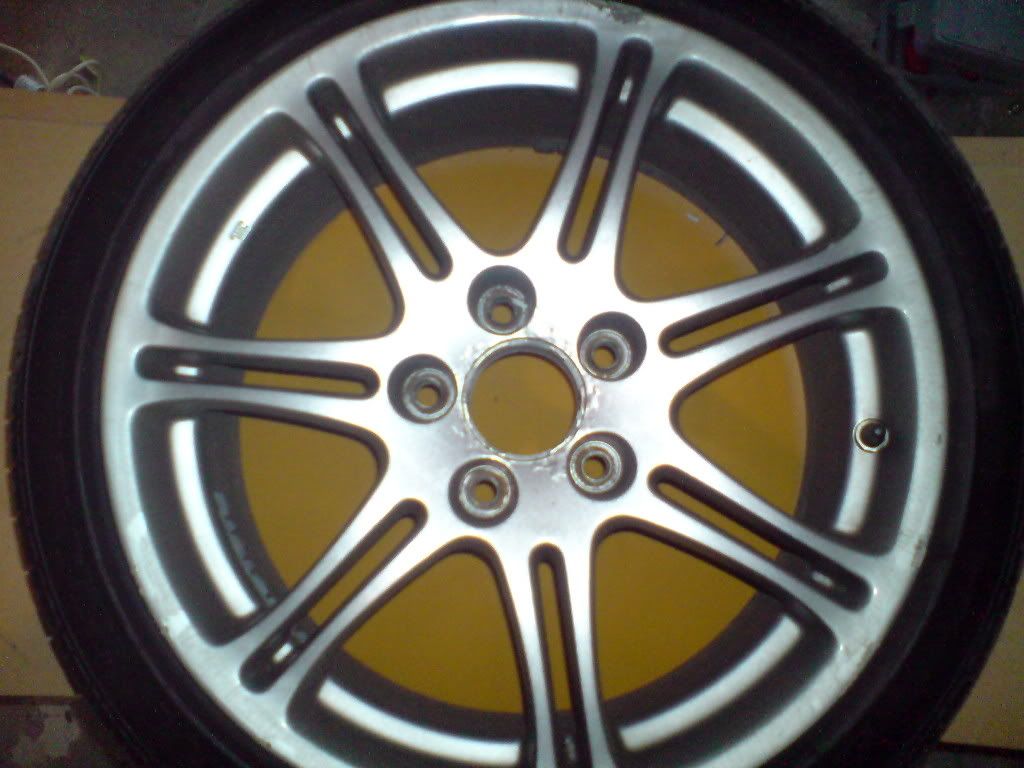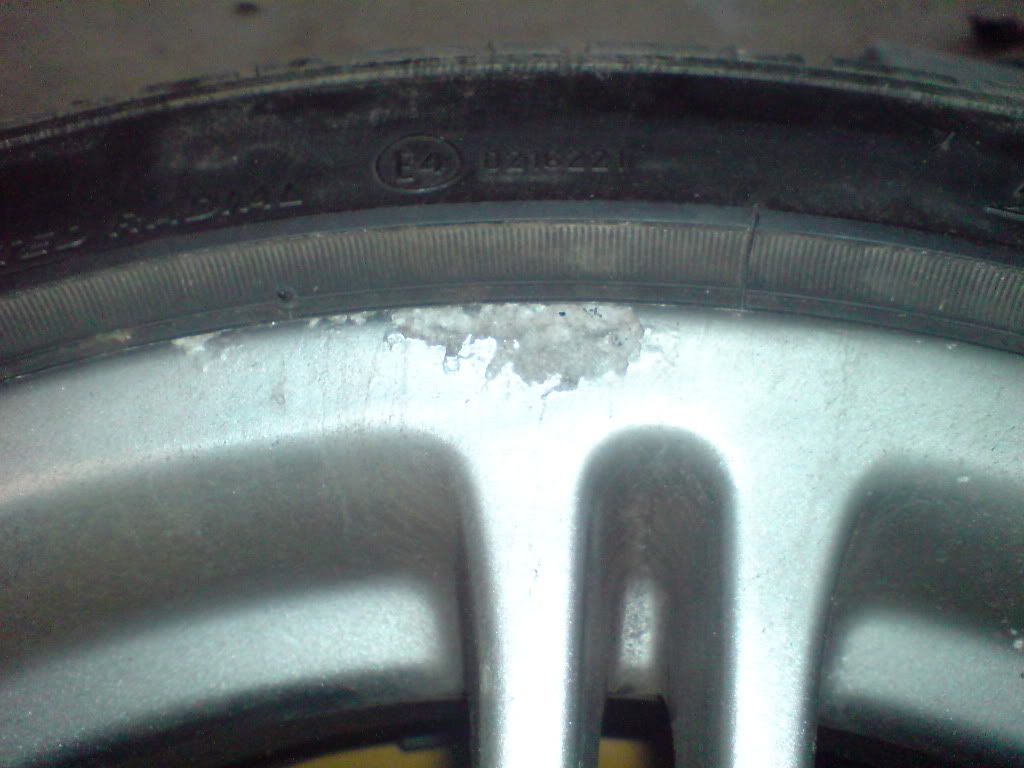 Wheels sanded all down with 80 first,then soapy water+240 after:


Wash thoroughly:(found suger soap is good)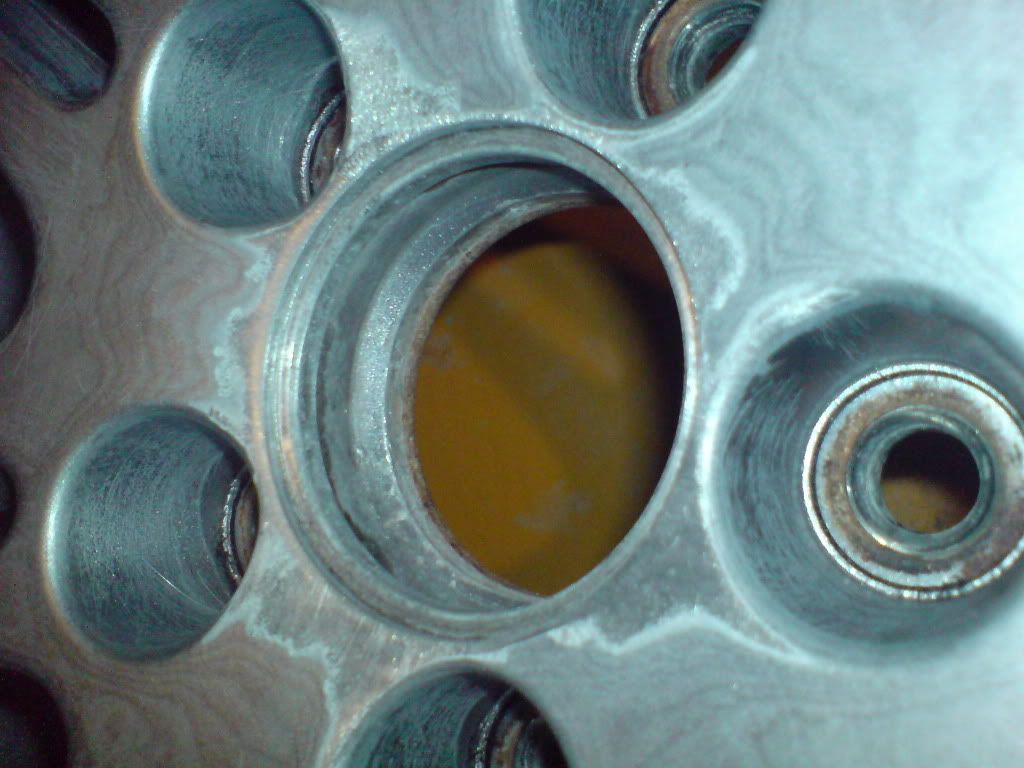 Mask off: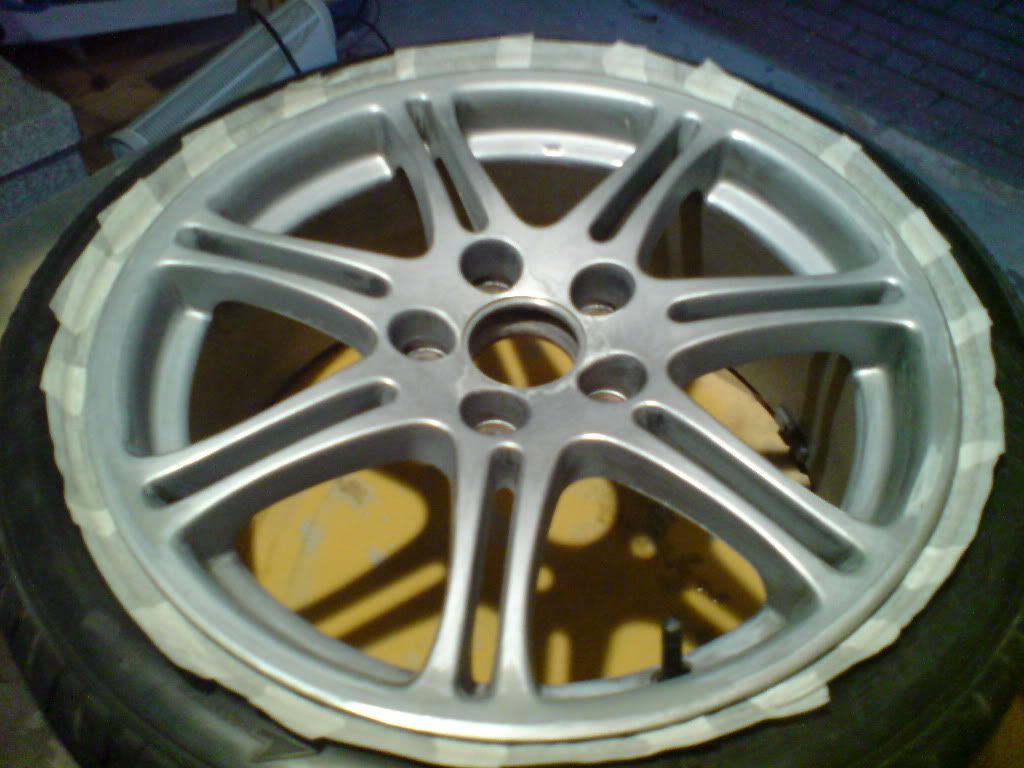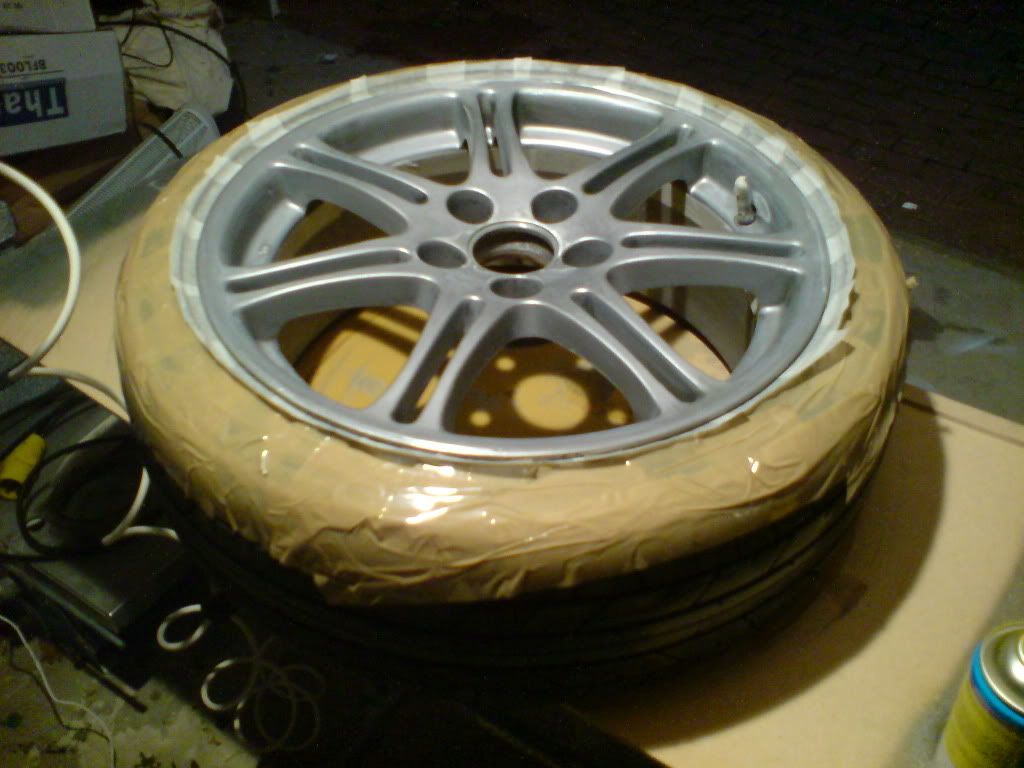 Then 1 coat of primer at a time (3 in total):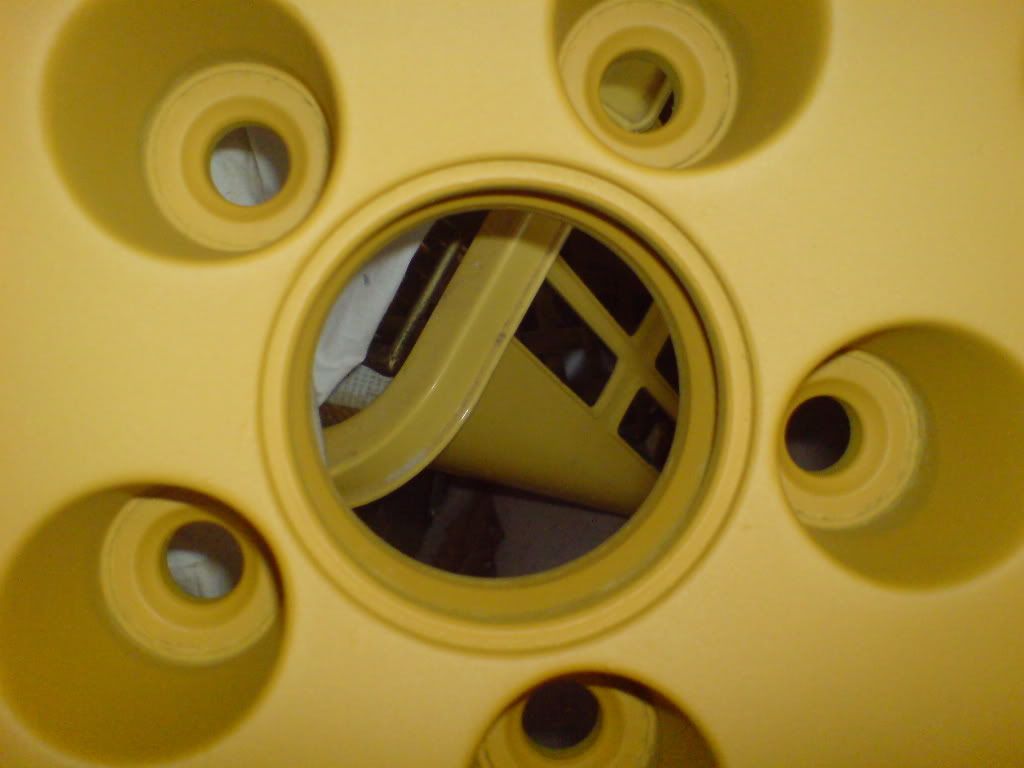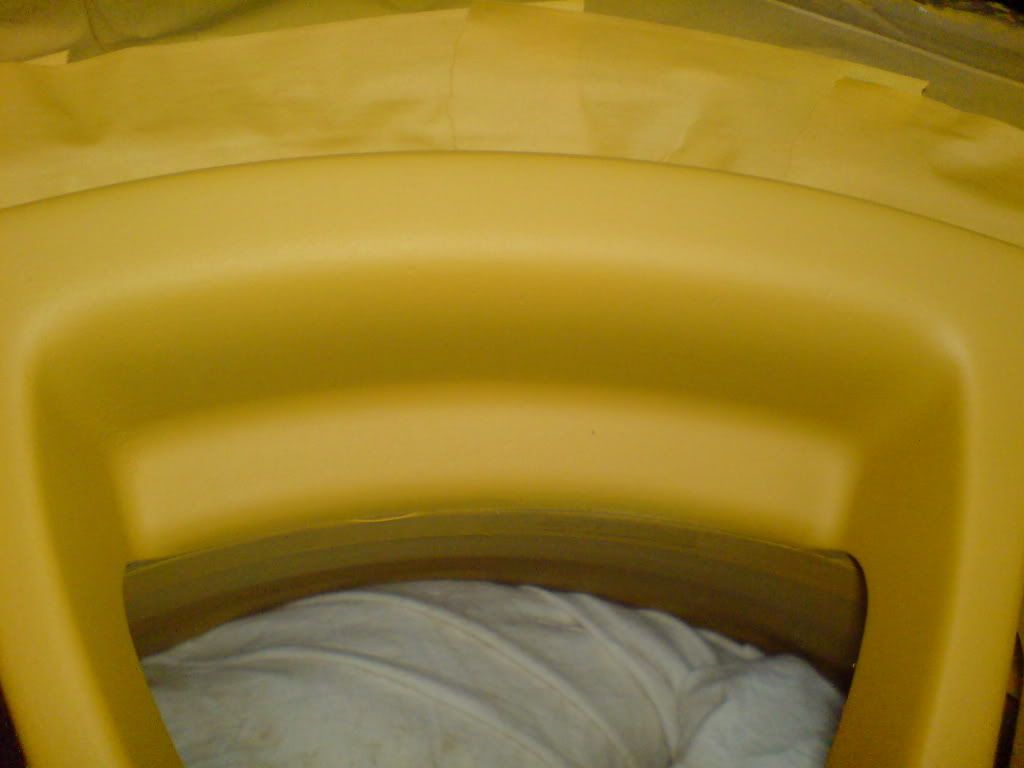 Right well ive been looking on the site and other places for what colour to go for on the wheels and to be honest i really wanted white but it looked
and dark wheels do look good on the sliver so,………….
looked at black wheels and to be honest i thought they looked a bit dripspeed (ripseep) off the shelf jobbie so went for honda graphite gray and the pics RLY RLY dont do them any justice cause it was done with a mob camara so shall take pics of them 2moro on car with a decent camara
But the wheel that was WELL flip (kurbed) came out a blinking treat
I could not belive how well it work!!
but it is so so true the more effort put into the prep shows in the end product!!!
So for something that would of cost £220+ has cost me £35 and 2days work in no rush
Iam over the moon!!!!
(also found out the civic wheels are eneki's!)
going to get some coloured wheel nuts tho……………
what colour peps???
red blue ….ect ect?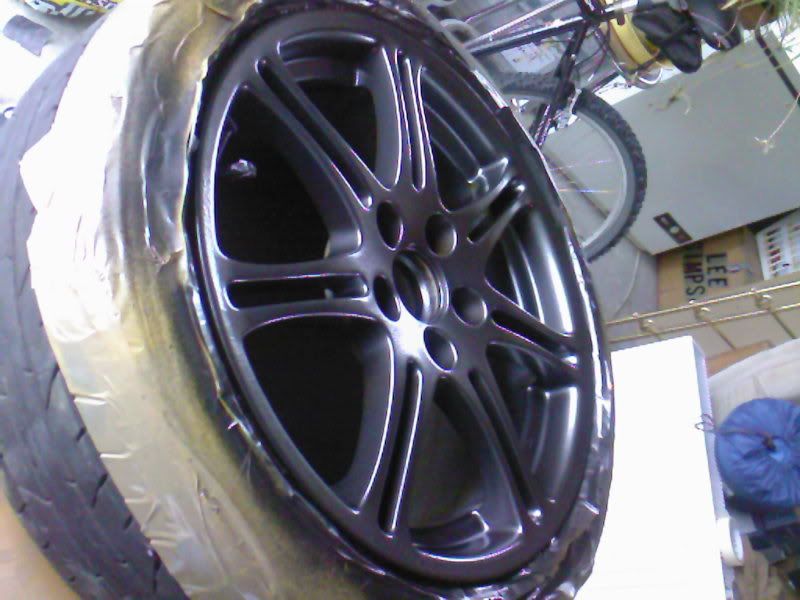 oh ya sorry forgot to add the instructions………..
once you have let the primer dry for 24 hours wet sand with 1000 grit paper wash and dry again or you can wipe it dry but for best result wash it!
After this you can start painting
One coat a time 3 coats in total with the paint you decided on
Then allow 20mins to dry till tacky then its time to crack open the tin of lacquer!
This is exactly same as the paint,
3 coats with 10min gap between sparys then FINISHED
you can leave for 24 hours or use a hair dryer on it for 30 mins and leave for 8 hours but i would leave it if you can!!!
Then make cuppa T or beer
stand back and enjoy your handy work and shiney new none kurbed alloys 🙂