My mates running this event, if my coilovers are setup in time ill be taking my CTR. Great location as you get to go round Duxford if nothing else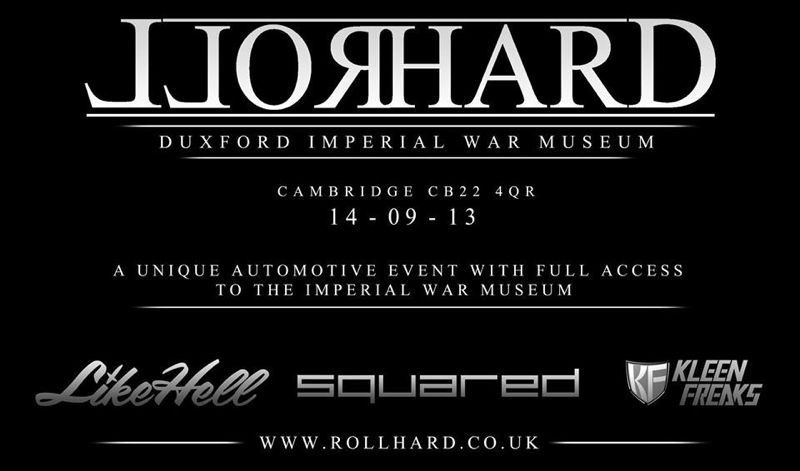 After a boys day out to Duxford in November 2012, high on adrenaline and aviation fuel fumes, we decided it would be an awesome place to hold a car show...lots of open space, jet aircraft, tanks, a restoration hanger and a cafe where you can get a decent cup of tea...perfect.
Roll forward 6 months and we get confirmation through from the Imperial War Museum. Rollhard @ Duxford 2013 is a go.
Join us on the 14th September 2013 for a day at the museum, where we host the first Rollhard show and invite you to explore the aviation goodies in the hangers at Duxford, check out awesome cars, grab exclusive goodies from specially selected traders and see what Rollhard is all about.
This is an all marques show, all makes, models, styles and vintages welcome.
Tickets are £17.50 for adults, under 16's go free (prices set by the IWM and give full access to all open exhibits) - advance sales only due to the limited space on site.
This means no tickets will be available on the door...so please get in early!
For event information, please join us on Facebook -
http://www.facebook.com/rollhardd
For tickets, please visit:
http://www.rollhard.co.uk
Carbon bonnet, boot & grill - HKS Exhaust - Tein coilovers - H1 HIDs - Buddy Club P1s - AEM V2